Customer Reviews
Write a Review
Ask a Question
11/05/2020
Anonymous
Australia
Metabolism Boost
I have only been using the products for a week but am feeling much lighter inside (if that makes sense)
10/23/2020
Helen C.
United Kingdom
Finally, a supplement that FEELS right
After being diagnosed with PCOS over 18 years ago, I have bounced from every vitamin on the market and experienced the (not so lovely) side effects of Metformin. Even with so many tablets, I could rattle when I walked, I still felt exhausted ALL DAY long. So I admit, was was sceptical regarding 'Balance' and it took me almost a year of deciding if I should spend more money on yet another vitamin. I also worried about purchasing something so far away (Australia) from the UK. I'm so happy I took the leap of faith. Hand on heart I felt the positive difference in my energy levels by the 4th day!! I mix in a glass of squash first thing in the morning - I swear you will not taste a thing (I got pineapple and mix in an Orange squash). The only downside was the 3 week delivery time, so I'm lucky I ordered the 60 servings, so I can get my next order placed before it runs out.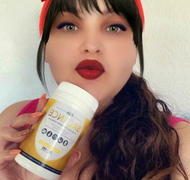 10/15/2020
Casey F.
Australia
Love this product!!!
I have been using Metabolism Boost now for 4weeks and I love it!!
10/14/2020
Anonymous
United Kingdom
Still waiting
Ordered this item on 30th sept and still waiting.i know it will take a long time due to covid and the fact that I live in the uk but I have now run out and will have to start all over again
10/05/2020
Natali G.
Australia
Happy with this
I started taking this 1 week ago and my metabolism is starting to increase which is what I want.
Client service
Have a question?
You may contact us!
OUR CONTACTS:
Mon-Fri: 9:00 am - 6:00 pm
Sat: 9:00 am - 4:00 pm
Sun: 9:00 am - 2:00 pm

27 Oak Street, Tenafly, US, 07670
Delivery:
Free delivery all orders of $120 or more of eligible items across any product category qualify
PAYMENTS:
Credit Card: Visa, MasterCard, Maestro, American Express
RETUN POLICY:
You can return any item purchased within 16 days of the delivery date
Do you like any template? Apply its settings to your store — just select the template you like and press the «Apply» button of the desirable one. Templates can be switched at any time.
Applying a new template overrides the settings. Press «Copy» and paste it into any text file to save your current settings.
Import